07.2022-08.2022 Tantra Mystic Massage Training (Tao Tantra, Kashmiri Tantra, Lasya, Inner Alchemy), trainers MA Ananda Sarita, Modestas Stonkus, Dharmaraj, Maria Frazzingo (https://balimassagetraining.com/), (https://anandasarita.com/events/mtmt-2024/)
08.2022-09.2022 Tantra Teacher Training, trainers MA Ananda Sarita, Modestas Stonkus, (https://anandasarita.com/events/ttt-2023/)
09.2022-10.2022 Tantra Transformation

, trainers MA Ananda Sarita, Dharmaraj, (https://anandasarita.com/events/ttt-2023/)
Module I Self-strengthening (back, neck, pelvis and breathing) 5 days
Module II Grounding (legs, hips), 5 days
Module III Balancing the pelvis, 5 days
Module IV Balancing the face and head area (face, neck, head, hands), 5 days
Module V Inspiration (opening the breath), 5 days

Module VI Flowing body (joint manipulation and manual therapy), 5 days

Module VII Releasing trauma, 5 days
Elemental Bodywork, koolitajad Satyarthi Peloquin, Roland Engelbract ja Ketu Bo (https://www.elemental-bodywork.com and https://www.myofascialtrainings.com)
2022 Healing trauma with self-compassion, Dr. Gabor Mate ja Betsy Polatin MFA (https://drgabormate.com)
2022 Somatic Interventions for Chronic Pain & Syndromes, Dr. Peter Levin (https://www.somaticexperiencing.com/)
Mode III, 7pv

Integral Body

Institute, trainers Giten Tonkov and Nisarga Eryk Dobosz (

https://integralbodyinstitute.com)
2021 BBTRS & MER Special Skill training,Integral Body Institute, trainers Giten Tonkov and Satyarthi Peloquin, Nisarga Eryk Dobosz (https://integralbodyinstitute.com)
2020-2021 Modern Mystery School "Universal Kabbalah", trainers Dr. Therese Bullard, Martina Coogan, Shani Lehrer (https://www.modernmysteryschoolint.com/class/universal-kabbalah)
2020-2021 Estonian School of Massage and Therapy "Masseurs 1 year basic course"' (https://massaaz.ee/et/kursus/massoori-eriala-baaskursus/massoori-eriala-baaskursus-tallinn-2 )
September 2019 Sexual Shadow Work & Life-Force Activation by Taki'h Dhyandeepa Antigoni
2015-2018 The Journey practitioner program Trainings completed within the program:
Journey Intensive & Advanced skills (3 days)
Conscious Abundance retreat (3 days)
Healing with conscious communication (3 days)
The NO Ego retreat (8 days)
Life transformation week (8 days)
Advanced No Ego retreat (8 days)
Trainers Brandon Bays, Betina Hallifax, Kevin Billet and Daniel Wagner.
2017 The Journey "Värvid Ellu" trainer Joonas Saks (3 days)
2017 The Journey Intensive for women, trainer Betina Hallifax
2017 Tantric massage basic course, trainer Lin Holmquist (https://www.theartoflove.en)
2017 Lomi-Lomi Nui Massage Course, Kino mana 1-3,Body Awareness Institute, trainer Nisarga (https://www.bodyawareness.ee)
The trainings and teachers who inspired me the most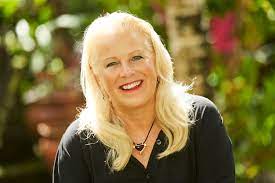 Brandon Bays is a recognized authority on emotional healing and life transformation.
Ta on rahvusvaheliselt tuntud oma radikaalselt transformatiivse töö poolest rakulise tervendamise, emotsionaalse heaolu ja vaimse ärkamise valdkonnas ning on The Journey Method® looja (https://www.thejourney.com/the-journey/about-brandon-bays/).
Brandon is a true example of his teaching - full of joy and energy, with a natural love and gratitude for life. His open, forthright honesty, genuine compassion for the human condition, and relaxed, warm-hearted humor make his teachings come alive with insight, depth, humanity, and grace.
Brandoni poolt loodud, suurepärast, tervenemise meetodit on võimalik õppida ka Eestis ning täna on Eestis juba üsna arvestatavd "rännakuliste" kogukond, millele toetuda (https://www.rannak.ee)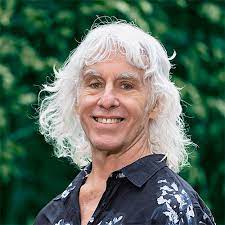 Satyarthi Peloquin has been a professional bodywork therapist for over 47 years. For over forty years, he has trained and taught more than 10,000 people around the world, many of whom are professional bodywork therapists and/or teachers of various bodywork methods.
Satyarthi Peloquin on Osho Rebalancing meetodi ja Myofascial Energetic Release (MER) meetodi looja (https://www.myofascialtrainings.com/about/satyarthi-peloquin).
Satyarthi's unquenchable curiosity and passion drives him to walk on the cutting edge of scientific and human discovery to provide a deep and clear understanding of the body's structure and multidimensional functions.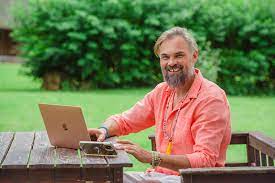 Nisarga Eryk Dobosz started his journey towards learning massage, breathing and healing work by studying Pranayama (yogic breathing) at the Warsaw Yoga School in 1998.
During the next 10 years, he traveled to many parts of the world - Asia, Europe and America - where he lived, studied and practiced various breathing and bodywork techniques and meditation techniques, starting with Zen, through branches such as Sufi, Tao, Buddhism and Tantra, ending with Master Osho with teachings.
Nisara on Integral Body Institute'i kaasasutaja ja koolitaja (https://integralbodyinstitute.com/en/integral-body-institute/).
Also, thanks to Nisarga, the wisdom of this institute can also be learned in Estonia through the Body Awareness Institute (https://www.bodyawareness.ee/).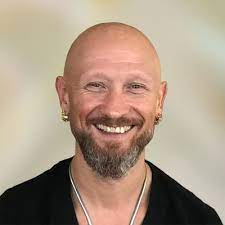 Giten Tonkov is the creator of the Biodynamic Breathwork and Trauma Release System BBTRS. Integral Body Institute's (https://integralbodyinstitute.com/en/integral-body-institute/)co-founder and director of the Energy of Breath Institute (http://www.energyofbreath.com) in New York.
Giten was born in Ukraine and has lived in New York since 1988, although his extensive travels make him a citizen of the world. His path to "self-awareness" began in the early 1990s. Giten has extensive experience in bodywork and breathwork focused therapy.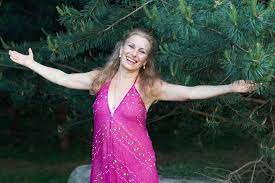 MA Ananda Sarita, an unquestionably authentic embodiment worthy of the title of "Mother of Tantra". Alates since 1973 deeply committed to his personal path of Tantra, meditation and spirituality.
In his work as a healer and educator, he has realized that the root causes of many physical, emotional and spiritual problems stem from unresolved sexual and related issues.

Sarita believes that authentic Tantra offers transformation on all levels by accepting the person as they are and using it as a door to the expansion of consciousness. Sarita has grown, learned and healed for 17 years with Osho and continued to live in Osho's commune even after the mystic left his earthly body, being a member of Osho's commune for a total of 26 years.